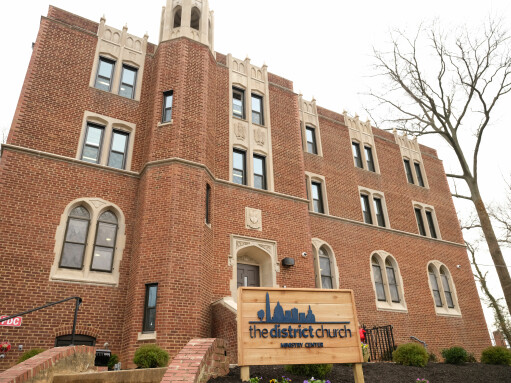 Our new Ministry Center Offices are located at 1225 Otis Street NE just two blocks from the Brookland metro in DC. The center opened in the Spring of 2020 and serves as the home of The District Church staff, DC127, and Just Homes. These ministries are a reflection of the church's commitment to be "a church for the city" in living out its core values of worship, community, and justice.
The Ministry Center is the result of over 811 people generously giving almost $3 million to the Impact DC initiative, helping to make this vision a reality.
The ministry center also hosts a new counseling ministry, addiction recovery ministry, and support groups to help people find freedom and healing.
This building that houses the new Ministry Center was built in 1940 as a 22-room convent for Dominican sisters committed to preaching and teaching the truth of Christ. The building has a rich spiritual history as a place of study, prayer, and housing for many respected scholars and religious leaders connected to Catholic University.
For inquiries about renting the space, please contact Clara Debnam at .
Ministry Center