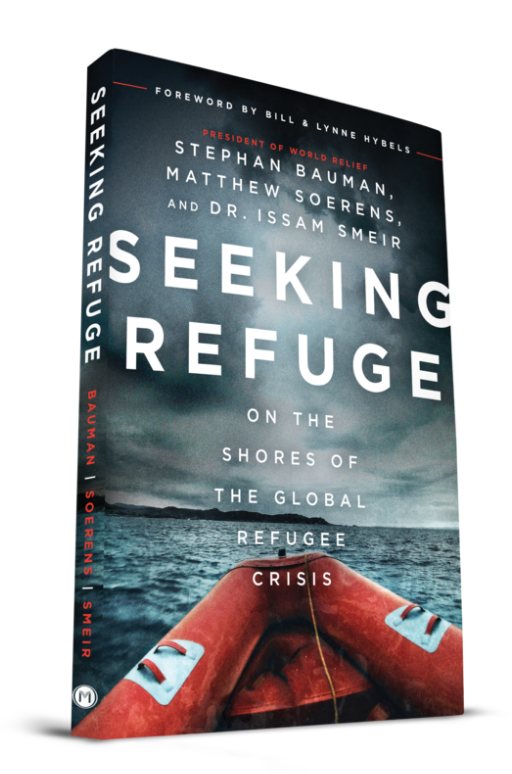 Seeking Refuge. Next Steps.
On Tuesday evening, July 5th, we gathered together to consider what a faith-informed response to the global refugee crisis might look like. We also engaged in critical reflection on how our faith in Jesus ought guide our care for undocumented immigrants.
We invite you to listen to the podcast from this event on our podcast page and then explore the books and resources listed below.
Special thanks to Matt Soerens from World Relief and Lisa Rodriguez-Watson from CCDA.
Books:
Seeking Refuge: On the Shores of the Global Refugee Crisis (Moody Publishers,2016)
Welcoming the Stranger: Justice, Compassion & Truth in the Immigration Debate (InterVarsity, Press, 2009)
Small Group guides and Prayer Resources from World Relief:
Download for free at www.SeekingRefugeBook.com
A Church Leader's Tool Kit on the Syrian Refugee Crisis
Download for free at www.worldrelief.org/refugee-crisis
Prayer Guide:
http://evangelicalimmigrationtable.com/iwasastranger/
The "I was a Stranger" challenge is a list of 40 Bible verses with the challenge to read a verse a day for 40 days and commit to praying for immigrants and refugees.
Lisa's article for Missio Alliance
http://www.missioalliance.org/a-kingdom-response-to-president-obamas-speech-on-immigration/