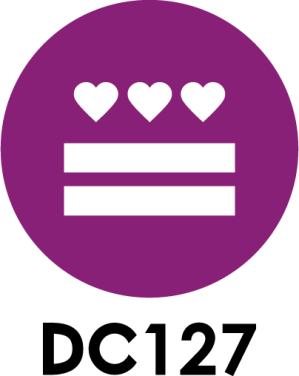 DC127 is our signature outreach ministry, founded by The District Church in 2012. It was birthed in response to the city's foster care crisis and the biblical call to justice.
DC127 works with over 17 churches to protect children and help preserve families. We provide wraparound services to parents and grandparents who are isolated, overwhelmed, and under-resourced. We walk with foster families throughout every stage of the fostering process, from getting licensed to supporting a child in their home. DC127 is committed to providing prevention services and resources to sustain family stability, ensuring that every family has the chance to thrive.

Church Mobilization
Since our founding, DC127's goal has been to see the church in Washington, DC fully committed to and engaged in caring for children and families whose lives have been impacted by the foster care system. DC127 unites churches around this work by providing volunteer opportunities through the Communities for Families and Foster Care Support programs. By partnering with DC127, we help the Church practically live out the call to "care for orphans and widows in their distress" (James 1:27).

Foster Care Support Program
The Foster Care Support program provides potential and new foster parents with the assistance they need to welcome youth into their homes. DC127 infuses a support community around foster families that provide tangible resources, information, and relationships to ensure that the children in their home experience limited placement disruptions.

The Community for Families Program
The Communities for Families (CFF) program provides holistic support to families experiencing social isolation and instability. The program focuses on family preservation by empowering parents and providing wrap-around services to ensure that every child stays out of foster care and remains connected with their family. CFF utilizes volunteers to mitigate barriers for parents, resulting in decreased feelings of isolation, greater access to resources and life skills training, and ultimately stronger parents and safer homes.
To learn more about DC127 please visit dc127.org