Christmas Eve Gatherings
Saturday, December 24, 2022, 3:00 PM - 7:00 PM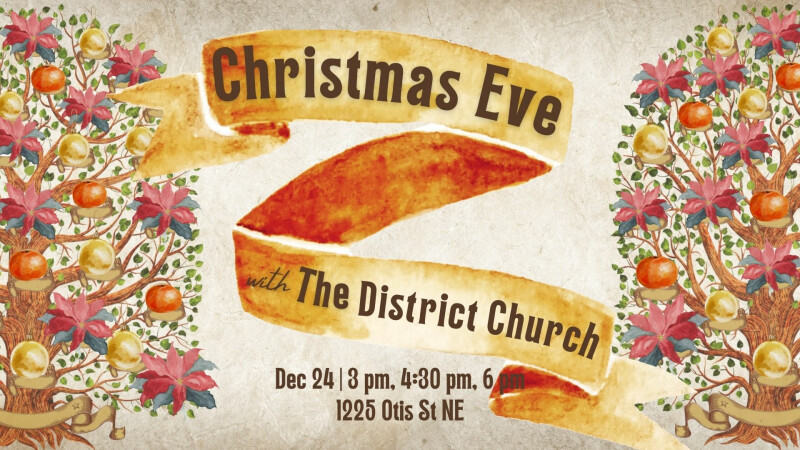 Join The District Church as we conclude the Advent season and look forward to celebrating the birth of our savior, Jesus Christ, this Christmas Eve!
We will host 3 gatherings at the Ministry Center on Saturday, December 24th, at 3 pm, 4:30 pm, and 6 pm. There will be a space for hot chocolate, snacks and a fire in the backyard (weather permitting). Invite family and friends to join!
We are located about an 8-10 minute walk from the Brookland Metro station or street parking will be available.
Saturday, December 24 | 3 pm, 4:30 pm, 6 pm
The Ministry Center | 1225 Otis St NE
Let us know you are coming using the rsvp button below!