Black Heritage Praise & Worship Night
Friday, February 17, 2023, 7:00 PM - 8:30 PM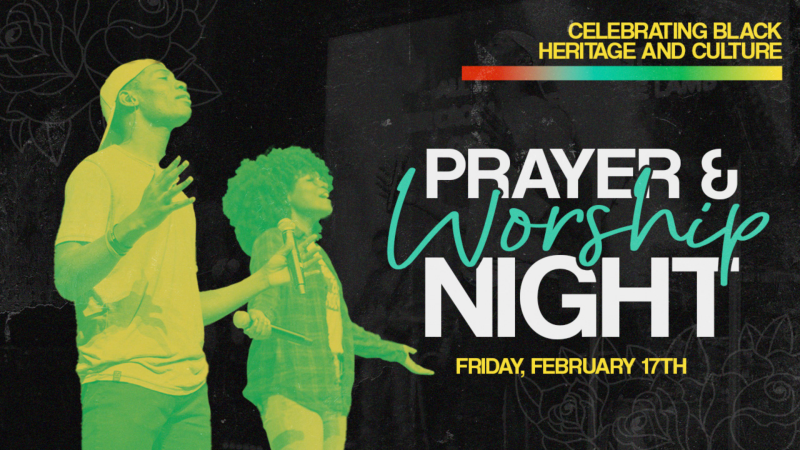 The month of February is a time to continue amplifying Black voices, educating our community, and creating an inclusive environment. The Black Affinity Group will host a night of prayer & worship on Friday, February 17th at 7 pm at CHEC (Dinner starts at 7 pm and worship starts at 7:30 pm).

Month after month, images of pain and suffering are displayed on our TV screens and social media feeds. The goal during this event is to sing our praises unto the Lord and share the walk of His followers knowing, "DELIVERANCE IS COMING." Psalms 32:7 reminds us, "You are my hiding place; you will protect me from trouble and surround me with songs of deliverance." Help us exalt Him during an event you don't want to miss!

If you are a TDC member and interested in volunteering on the Worship Arts team for the month of February, please contact Alaura Ervin at . We are in need of volunteers to sing and serve on the dancing arts team for the Black Heritage Month prayer & worship night.