Child Dedication + Child Promotion
Sunday, June 18, 2023, 9:30 AM - 11:30 AM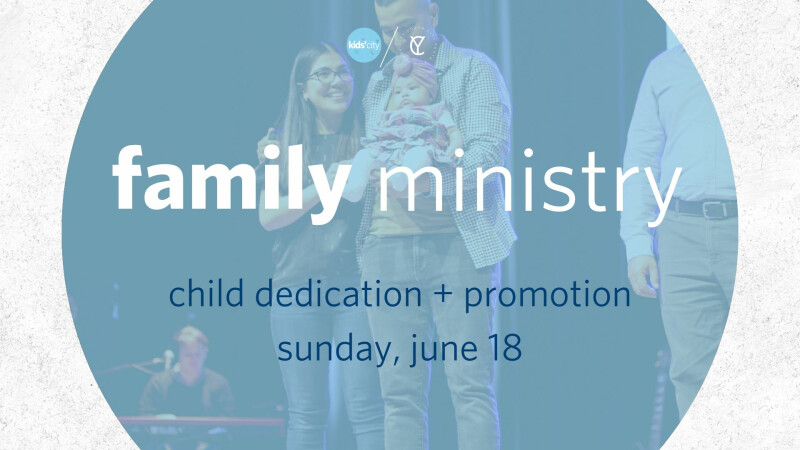 Our Family Ministry has two opportunities to celebrate the children and youth in our congregation!

Child Dedidcation
Our baby/child dedications exist as an opportunity for you to publicly dedicate your child to the Lord and commit to raising him/her in the knowledge and ways of the Lord. The dedication includes gathering parents, children, family, and friends at the front of the church, introducing them to the larger church community, and praying over them. If you are interested in having your child dedicated, please complete the registration form below by June 5th.

Sunday, June 18, 9:30 and 11:30 am services at CHEC

Sign up for Child Dedication

Child Promotion
If your child turns 3, 5, 7, or 11 by October 1st, 2023 or they graduate high school by July of 2023, we want to celebrate them on Promotion Sunday! Please RSVP by June 6th to guarantee they receive a personalized certificate and gift.
Sunday June 18, 9:30 am service only

Sign up for Child Promotion