Israel/Palestine Discipleship Trip 2024
Sunday, October 01, 2023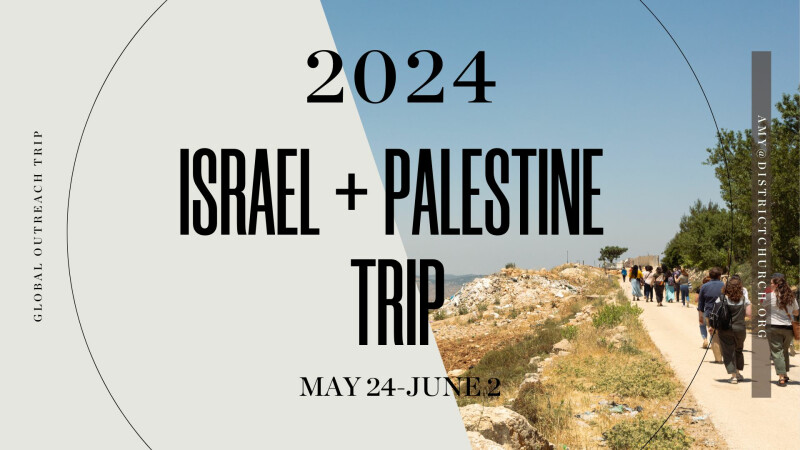 Join us as we seek to learn to love, think and act more like Jesus in the places where He lived and ministered. We will see the old historic stones of Israel/Palestine, but we will also meet with and hear from living stones - people who are seeking to embody the love, truth and peace of Jesus in the midst of tremendous political and religious conflict. This is a discipleship experience where you will be challenged and encouraged to become a peacemaker, just like Christ.
This is a limited capacity trip, only 25 people will be able to join us on this journey. You must fill out an application. After filling out an application, we will conduct interviews to select the team that will join us for this experience.
Dates: May 24th-June 2nd
Cost $3,000-3,4000
Application deadline: October 1, 2023
Deposit of $500 due December 1, 2023
Contact Pastor Amy Graham, with any questions.