21 Days of Prayer + Fasting
Monday, January 09, 2023, 7:00 AM - Sunday, January 29, 2023, 7:00 PM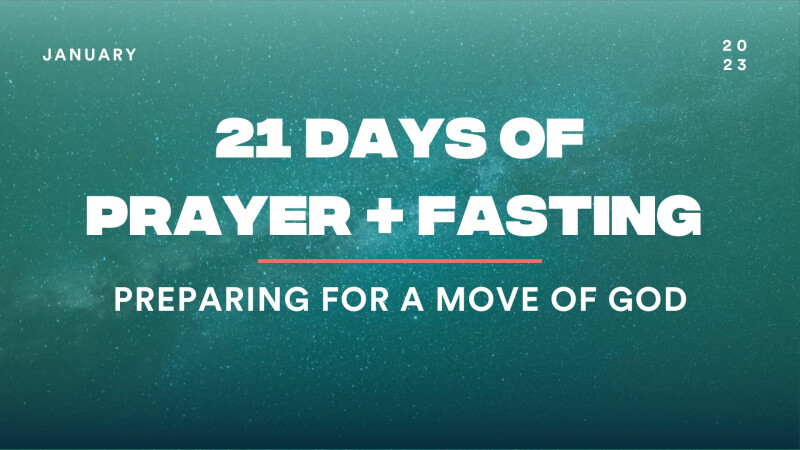 Let's begin the year by seeking the Lord and building spiritual disciplines!

January 9th-29th we will be participating as a church together in 21 days of prayer and fasting. We will meet virtually every morning at 7 am to pray via Zoom. Our theme this year is Preparing for a Move of God!

Find information on fasting plus the prayer guide, zoom link here!
If you plan to participate, click the "add to calendar" button below. It will be added to your digital calendar with the zoom and website link included every day, automatically. Then just set a reminder alarm for 7 am each day so that you don't miss a day of gathering in prayer together!