Prayer Walk
Sunday, August 21, 2022, 9:30 AM - 12:30 PM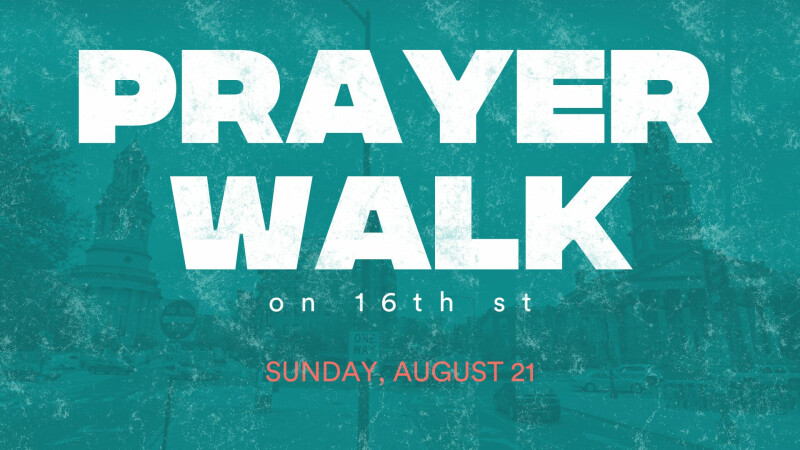 Church Wide Prayer Walk
Sunday, August 21
9:30 am with lunch at 11:30
CHEC (3101 16th St NW)
Put on your walking shoes and join us as we pray along 16th Street over our city and for God's favor as we search for a permanent location in North West DC!
In lieu of our regular Sunday morning gatherings on August 21st, we will all gather for worship at CHEC at 9:30 am but then go out together for a prayer walk along 16th St. We will then come back to CHEC for lunch together at 11:30.
The walk portion of the morning is expected to last about an hour and be 1-1 1/2 miles in total distance. The walking routes will lead back to CHEC. If you have limited physical mobility, a group will remain close to the building to participate in a less physically demanding way.
KIDS' AND YOUTH:

Kids' City will be open for families to drop off children as usual. The kids will be doing a 15-minute prayer walk inside CHEC and participating in song and prayer that aligns with our Multiply goals. We strongly encourage parents of children six and up to bring their children on the prayer walk. Direct questions regarding children to .

Youth City will gather in the auditorium as usual for worship at 9:30 and then stay together as a group for the prayer walk. Direct any question regarding youth to


ONLINE CHURCH:
Online church will still be available on YouTube starting at 9 am and on-demand after that.
More details to come!