Serve Our City
At The District Church, our simple efforts at serving our city are, above all, rooted and grounded in love and prayer. We practice our faith by proclaiming hope and loving generously. Urban education, orphan and foster care, mentoring, feeding the hungry, playing with children who are experiencing homelessness, praying for God's kingdom to come -- on any given day you'll find us engaged in these kinds of activities in an attempt to display compassion and seek justice in the city we love. We'd love for you to serve with us. Some of the organizations we partner with include:
SIGNATURE JUSTICE MINISTRIES
The District Church has launched two signature ministries to mobilize churches around key challenges in our city: foster care/adoption and affordable housing. In 2013, we launched DC127 to respond to our biblical call to care for orphans in our city.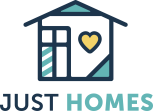 Then in 2017, we launched Just Homes to mobilize and equip churches to address the city's affordable housing crisis.
LOCAL PARTNERS
The District Church sends teams of volunteers to regularly serve with a variety of partner organizations located in different areas of the DMV area. Activities include building relationships with and serving meals to people experiencing homelessness, ministering to individuals in recovery from addiction, providing support to teen moms and young children at risk, helping immigrants through learning experiences, and organizing activities for people with developmental disabilities. Our partners include Samaritan Inns, Little Lights, Christian Legal Aid, Young Lives, and Casa Chirilagua.
SCHOOL PARTNERSHIPS
We also partner to provide volunteers, meals, and supplies to certain schools, including Columbia Heights Educational Campus, where we worship on Sundays.
COLLEGE STUDENTS
We have a heart to reach students at the many colleges and universities in our nation's capital. One way we do this is by partnering with InterVarsity Christian Fellowship at George Washington University, Georgetown University, American University, and the University of Maryland; through IVCF, we also work to provide students with summer and spring break experiences to encounter God's heart for the under-served communities of DC.
If you are interested in getting involved in serving our city or learning more about our local outreach partners, you can contact Viviana Coria-Tsapos at .