Serve our World
We are compelled by the Bible's vision that God's message is good news for all people, not just people in D.C., but in the DMV. And not just in our region but across the world. It is a message that is good news for all of humanity: villagers in Liberia, business leaders in Kenya, pastors in Canada, and refugees in Jordan. God's message is a global one.
With the same zeal that we seek to care for neighbors close to us, we also seek the welfare of those who live farther away. We strive to provide a clear proclamation of the message of Jesus and a beautiful demonstration of his love, care, and compassion. Words and works. Bibles and buildings. Church planting and refugee resettlement. This is the way in which we engage in mission, justice, and service to our global neighbors. Discover the areas of focus we have, whom we partner with, and the global work in which we are engaged.
National Partners
Coracle is a ministry that helps do spiritual formation for Kingdom action for churches throughout the DMV. They have a retreat center in Shenandoah, Virginia called Corhaven. And also a Coracle Fellows program and lead spiritual pilgrimages to different parts of the nation and world.

Arrabon is a ministry led by David Bailey from East End Fellowship in Richmond, Virginia. Arrabon is a spiritual formation ministry that equips the American Church to actively and creatively pursue racial healing in their communities by offering a discipleship process that results in a new action.

Global Partners
Cristiana Children's Home in Baptala, India provides food, education, medical care, and housing for over 260 children who have been orphaned or destitute.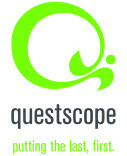 Questscope is dedicated to transforming the future of vulnerable youth and communities in the Middle East -- by equipping them with the resources and hope they need to become compassionate and productive citizens.

Church Planting

LA CHAPPELLE | MONTREAL, CANADA
La Chapelle is led by Pastor David Portier and is a thriving church that is reaching and discipling a young generation of French Canadians; a population that has long been neglected by churches. This year we are helping them plant a new church in Ottawa, Canada.
MAVUNO CHURCH | NAIROBI, KENYA
Muriithi Wanjau leads Mavuno Church with the mission of turning ordinary people into fearless influencers of society. They have the vision to plant a culture-defining church in every capital city of Africa and the world's gateway cities by 2035.
Union City Church
Led by Pastors Brandon and Delaney Woodward and planted in 2021 in the heart of Washington, DC.