The District Church Counseling Ministry
At the District Church, we believe in a holistic approach to caring for our souls. When we go through life's challenges, experience something traumatic, or need to process things from our past, we need support; we were not created to do life alone. Counseling compliments our worship gatherings, small groups, and prayer ministry to help an individual or couple dig a little deeper into their story. We want those in our community to experience healing and wholeness, and to live as Christ has called them to live.
Our Belief: As a ministry of the District church, our faith in Christ is the foundation and destination in our healing journey. We believe that the resurrecting power of Jesus Christ and the transforming power of the Holy Spirit are the main agents of change in our lives.
Our Purpose: The District Church Counseling Ministry's purpose is to provide faith-based mental health counseling and pastoral care to the TDC community and the city.
Our Vision: Our Ministry's main goal is to help people experience healing and life transformation as a result of connection with God, connection with self and connection with community.
Our Services: We offer a range of services that strive to help people experience mental, emotional, spiritual and relational wholeness, such as spiritual guidance, individual counseling, premarital counseling, marriage counseling, and marriage retreats. If we are unable to meet your needs, we are committed to helping you find the appropriate referrals for your needs.
Our Team
Rev. Amy Graham, MSW, MATS Amy Graham is our Pastor of Spiritual Care. She is one of the founders of The District Church and oversees our counseling and care ministry. She has a Masters of Social Work from Boston University (2007) and a Master of Arts and Theological Studies from Golden Gate Baptist Theological Seminary (2001). Before working at The District Church, Amy served as a Foster Care Social Worker at Catholic Charities where she worked with at-risk children and families. She facilitates some of the premarital counseling and individual counseling in our church. Amy's approach to pastoral counseling is focused on speaking the truth in love in a grace-centered way.
Taeksoo Kim, M.Div, LGSW, CAC-II Taek is the Recovery Ministry Coordinator at TDC. He earned his Master of Social Work from Rutgers University and Master of Divinity from Princeton Theological Seminary. He currently works as a Licensed Graduate Social Worker (LGSW) and Certified Addictions Counselor-II in DC. Taek has experience in the field of mental health, addiction and pastoral care and has provided individual and group counseling as well as care coordination in various settings. He has a passion for creating a space for the individuals to honestly explore the challenges and difficulties in life without the fear of judgment in order to experience transformation empowered by grace and truth.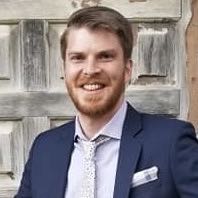 Zachary Pyne, LPC Zach has been attending The District Church (TDC) for the past two years and is grateful and excited to be joining the Counseling Ministry! He was awarded an MA degree in Counseling Psychology from Towson University in 2013 and has been working as a Licensed Professional Counselor (LPC) in the District of Columbia (DC) since 2017. Zach is comfortable providing individual, couples, and family psychotherapy services and specializes in helping individuals change addictive behavioral patterns, improve the quality of their relationships, and reduce symptoms of anxiety and depression. He is a Maryland native and enjoys reading science fiction, hiking the Appalachian Trail, and listening to live blues music.

Krishtine Rosenthal, Ph.D. Krishtine Rosenthal, Ph.D. is a licensed psychologist with a doctoral degree in clinical psychology from the University of Virginia. She has experience utilizing Dialectical Behavioral Therapy, Cognitive Behavioral Therapy, and Functional Family Therapy to address a variety of emotional and behavioral difficulties. She values collaborative approaches that empower clients in the therapeutic process. Her clinical interests include the treatment of trauma and stress-related disorders, anxiety, interpersonal conflict, depression, and emotional dysregulation in adults, children, and adolescents from diverse backgrounds.
Willie Holingsworth, LPC As a therapist, William believes that the heart, mind, and soul are all connected, and that therapy should focus on this intersectionality as a mechanism for change. He loves to include faith into the therapeutic session and is a firm believer of using it as a strength in the healing process. William uses a cognitive-behavioral approach while pulling strength-based and person-centered theory. He has experience working with multicultural populations, adults, children, and adolescents across a variety of presenting problems. His passion is to provide therapeutic opportunities for males who are seeking counseling.
To sign up for counseling, click below:
If you have any questions about counseling ministry at TDC, please contact Amy Graham at
If you are looking for peer support in your healing journey from the experience of sexual assault, click here to learn more about women's support group at TDC.